"For the strange feeling of home, in the familiar unknown, These Foreign Roads we roam."
There are many reasons we chose Roads to be the focus in our name. Everything we do in our lives revolves around them – literally and figuratively.
While borders divide us, roads connect us with each other and the world around us.
Whether it's on a wild chicken bus cruising down a twisting mountain highway in Guatemala or kicking back along the coastal highway in Iceland.
Roads don't just get us places, they are where things happen.
Sometimes it's traffic jams in India, where children take advantage of the paused movement to hop on board the bus and sell water to the sweating passengers. Other times it's simply taking in the moment as you blast 80's power ballads while pushing your car to the limits as you cross the hot, Australian outback.
Here are a few of our favourites.
Osijek, Croatia
Sometimes it's a sign of hope.
I'll begin with the photo that gave me the idea for this post. In fact, it might be the one that gave us our name. This is the perfect example of a place where nothing is how it appears back home, at least not from our perspective.
The streets of Osijek still bear the scars of a violent war that raged in these streets just over twenty years ago. Walls remain pock-marked from bullet holes and mortar shrapnel to this day. Yet in the centre of it all, this simple tree flourishes with life.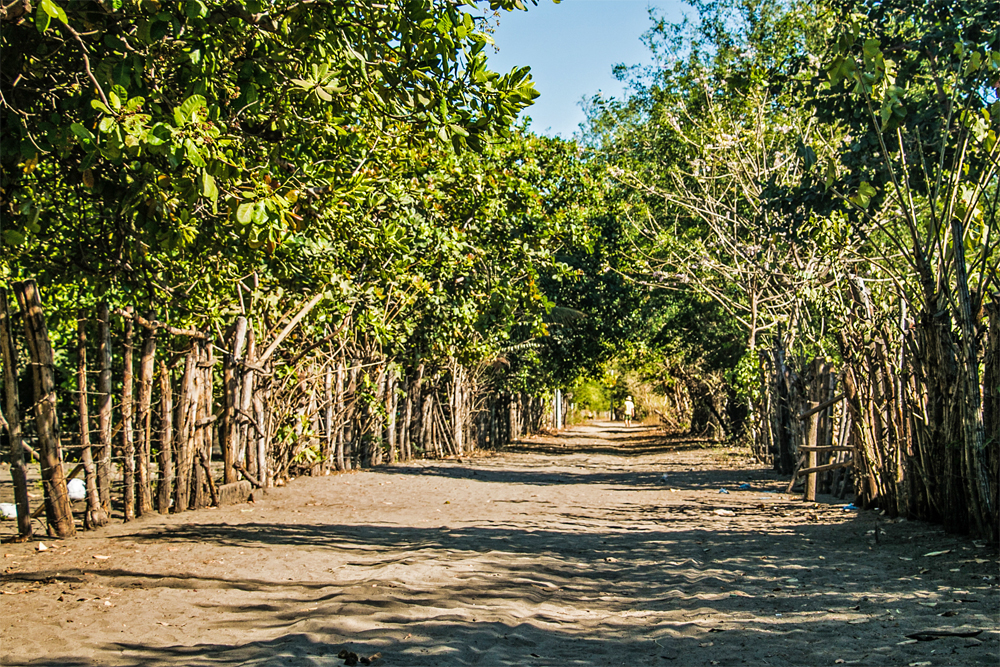 Isla Tasajera, El Salvador
Sometimes it's a remote connection
Along the beautiful pacific coast of El Salvador is a Isla Tasajera. Though technically not an island, it's actually a very sparsely populated peninsula, cut off from the mainland by marshland. Here, this lone strip of sand a little inland from the beach is the only road connecting the local community.
At one end, the water and small ferry dock; at the other a dead-end in the jungle. Two small pickup trucks drive back and forth throughout the day as the only mode of local taxi. A few small shops, restaurant and a school are all that make up this community, aside from the homes of the residents.
The Nullarbor, Australia
Sometimes they're in the middle of nowhere.
Though not the most interesting road we've ever driven, it was definitely the most unique. 1200km from Norseman to Ceduna, across the great Nullarbor Plain of Australia. It's hot, dry and flat. At times you'll peak the hump of a small hill, or pass a group of trees. This is the only real change in scenery aside from the dead, bloated kangaroos every few-hundred metres or so.
Considered the outback by many, I reserve that for the more interior areas of the country. At least out here, the ocean is at your side giving the illusion of connection to civilization. However, considering the nearest civilization in that direction is over 10,000km away, in Argentina – your chances would be better in the desert.
London, England
Sometimes foreign roads end up feeling familiar.
This is especially true after spending time elsewhere. For whatever the reason, every time we pass through London, it's after visiting somewhere completely different. Most recently it was several months in Latin America, before that it was the Balkans. Later this year it will be after the far-east of Europe.
The paved streets of a huge, sprawling city often cause so much irritation and rage. However, entering from the outside – from the different – after so long away, it's a welcomed feeling.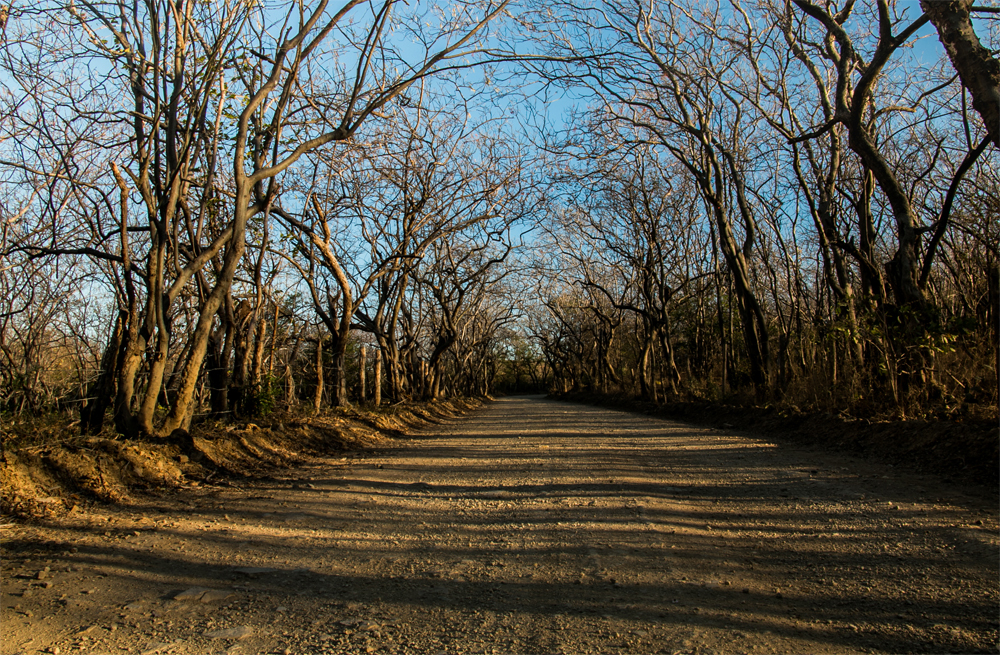 Popoyo, Nicaragua
Sometimes the effort is worth it.
In Nicaragua earlier this year, we spent some time in near isolation, a few kilometres from the town of Popoyo. We were a twenty minute walk to the beach in one direction, and twenty in the other to the closest store. Every second day I would carry our empty 5-gallon water jug to said store and return with a full one on my shoulder.
Over the two weeks here, we got to know this long and dusty road very well. It was the first time we took a real break since the trip began. There was no traffic, no people, and no distractions. It was exactly what we needed at that time.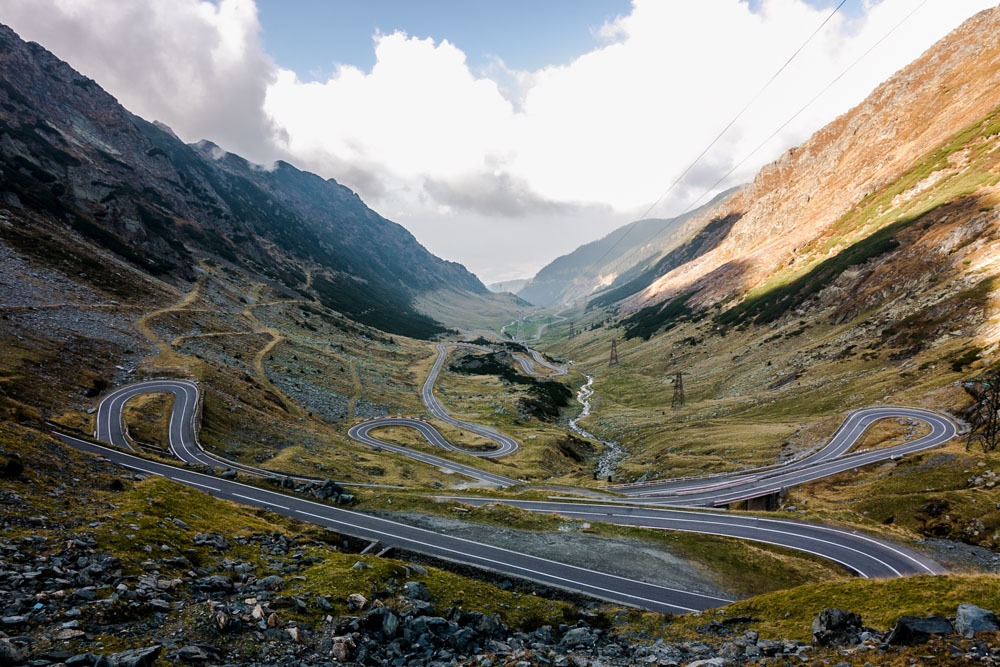 The Transfagarasan Highway, Romania
Sometimes they're hard to fathom.
This is only a short stretch of the Transfagarasan, a ninety kilometer highway that runs through Transylvania. Crossing between and tunneling through the two highest peaks in the country, this engineering marvel is considered by many to be one of the most exciting drives in the world.
Trying to describe this phenomenal drive any more than that would be a mistake. Mere words simply cannot do it justice.
Oaxaca, Mexico
Sometimes you just need a break.
During our time in Oaxaca, we stayed relatively distant from the centre of the city. When we first arrived for Day of the Dead, the entire city was a storm of chaos and crowds.
As much as we often embrace the calamity of such festivals, everyone needs a little time to catch their breath. Finding a small, quiet side street – especially one in a city as colourful as Oaxaca – makes a wonderful, temporary refuge.
Nakasong, Laos
Sometimes they're hardly even roads.
Here in the southern tip of Laos, on the banks of the mighty Mekong River, is Nakasong. As no more than a jump-off point to Don Det and the other river islands, it's main purpose serves as a ferry dock and storage shacks.
It's only when you reach these far stretches of the developing world, at the end of the road, that you really begin to see what "rural life" really means.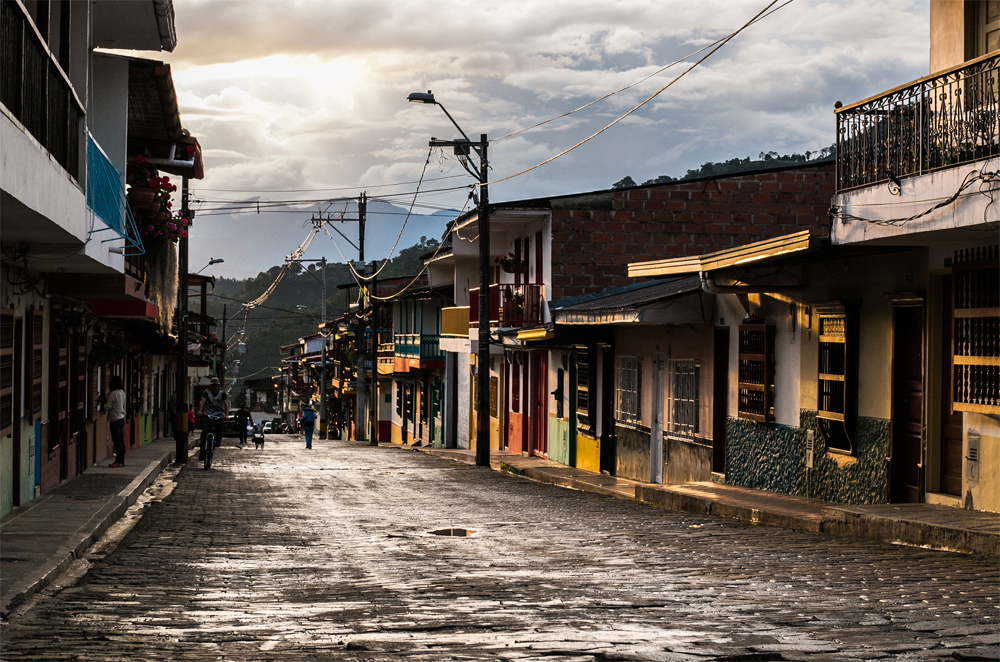 Jardín, Colombia
Sometimes it's a perfect welcome.
It wasn't a long drive, or even a complicated travel day when we moved from Medellin to Jardin. That being said, spirits were rather low the entire journey. We'd spent the last month living in that beautiful city, and were sad to leave it behind us. We knew it would likely be a long time before we would be backpacking through Colombia again.
As the bus wound through the steep, mountainous terrain of the lower Andes, we weren't sure what was awaiting us. We originally planned on visiting Jardín for a couple of days just to break up the journey south. However, upon arrival, the sunset broke through the clouds that had been pouring rain all afternoon. This was the scene that greeted us in the tiny mountain town. It was almost magical. We knew almost immediately that two days wouldn't be enough.
We stayed for over a week.
Somewhere in Northern Iceland
Sometimes it's where it takes you.
While the roads themselves may appear as they would anywhere else, it's the experiences on these roads that had such an impact. Iceland as a whole probably felt more foreign than any other country. Some of these differences were subtle: the way people held themselves with more confidence though at the same time humble. The entire country had that small-town feel, even in the big city.
Then it was the more obvious, the scenery. Nowhere on earth, not in all of the countries we've visited, have we seen such dramatic scenes of nature. Not just the views, but the rate they changed. We would pass dark green, lake-splattered prairies, traverse a mountain range and find ourselves on what appeared to be the surface of Mars. All this in the span of about fifteen minutes.
Bratislava, Slovakia
Sometimes they're a reminder.
Kapitulska street in Bratislava is, to me at least, one of the perfect examples of how things once were. Aside from the odd power line or piece of trash that may blow past, I imagine this is exactly how it appeared hundreds of years ago.
With so many old cities around the world slowly filling these quiet streets with American chain restaurants, it's a peaceful glimpse into a past that some day will be gone forever.
 
Like It? Pin It!